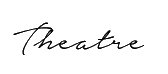 Koraly: "I say the wrong things all the time"
What if society expects you to be someone you're not? Koraly spent most of her life doing what she was supposed to. But now she is starting to speak. She's not sure if she should though. Her words are inappropriate, shocking, even to herself. Koraly is a woman desperate to be accepted, yearning for love, wanting to push the boundaries of her art and life. But beneath her destructive ways is her wound, of living a life prescribed by her migrant culture. She was taught sex is wrong and bodies are disgusting. Now she is divorced and what will people think? Her mum says Koraly has put her in her grave! Koraly has had enough eating the hypocrisy of her culture. She needs to heal. But how? Maybe the only way is to look deeper into the migrant experience, to understand the pain of her parents and their parents. Only then can she be free of her pain and finally accept who she is. KORALY: "I say the wrong things all the time" is a one-woman poetic play about the struggle of women to find and accept their womanhood in a man's world. It is a story of love, sex, divorce, family, culture, and the pressure to conform in the face of one's true self.
In November 2016 Koraly Dimitriadis had her debut premiere season of her first one-women poetic play, Koraly: "I say the wrong things all the time" at Melbourne's La Mama Theatre Courthouse to much acclaim and praise. Directed by the talented international director, Olga Aristodemou, music design by Christian Bianco and lighting by Helen Papadomanolakis, the play is written, created and performed by Koraly and includes Greek dance and multimedia projections. Koraly hopes to tour the show in the future. Proudly supported by The Greek Centre, Vanilla Cafe and Easy Tiger Studios. The play was also in the top picks for shows to see in The Age. Koraly: "I say the wrong things all the time" started out as a La Mama Exploration for works-in-development in November 2013 which included live music by acclaimed double bassist Nick Tsiavos and pre-recorded music by UK singer/songwriter, Melpomeni. Koraly would like to thank all those involved in the project, including Paul Capsis and Katerina Kotsonis for mentorship.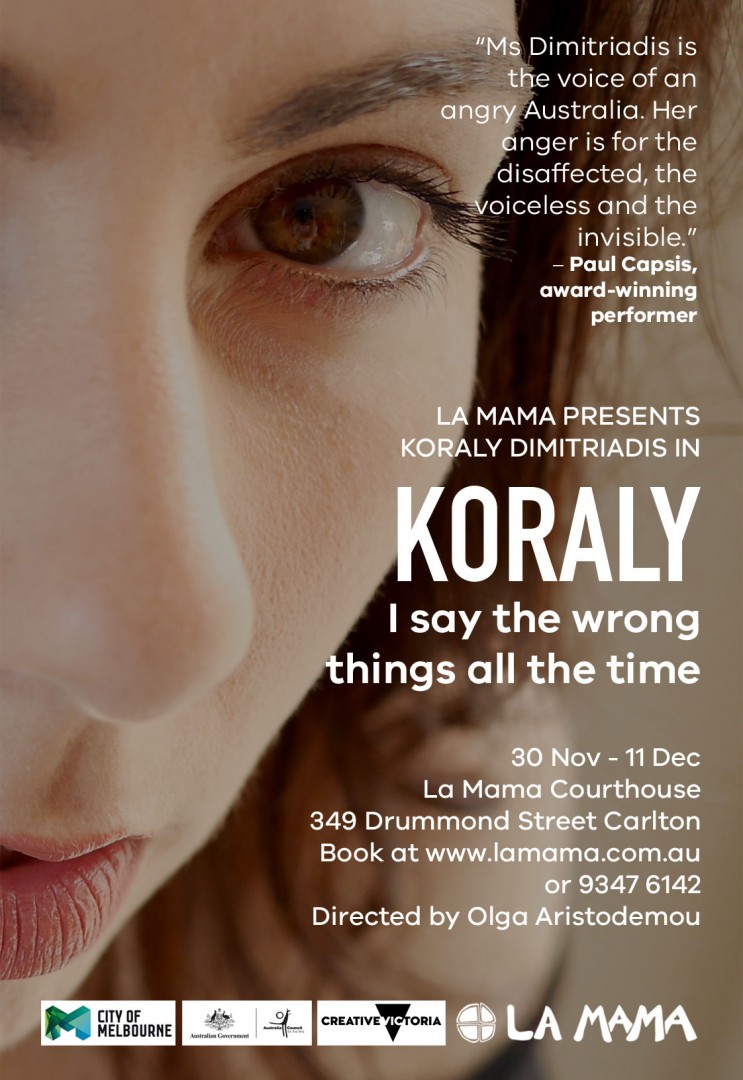 All photography by Di Cousens except pic with multimedia projection by Genevieve Ackland.
"She is merciless…KORALY: "I say the wrong this all the time" is astounding…powerful acting…a play of pure emotion and passion, a determined endeavor to enlighten every woman to strive for self love, self-acceptance, to not tolerate being silenced and to stand up against any form of female subjugation, very charismatic theatre, I enjoyed it immensely."
– Stage Whispers Read full review
"Dimitriadis successfully highlights the contradictions in trying to 'authentically' belong through a keen juxtaposition between the feminist struggle to reconcile politics with personal pleasure, and the cultural struggle to reconcile 'Australian-ness' with being a 'daughter of migrants'."
– Theatre People Read full review
Other reviews: Daily Review and Melbourne Spoken Word.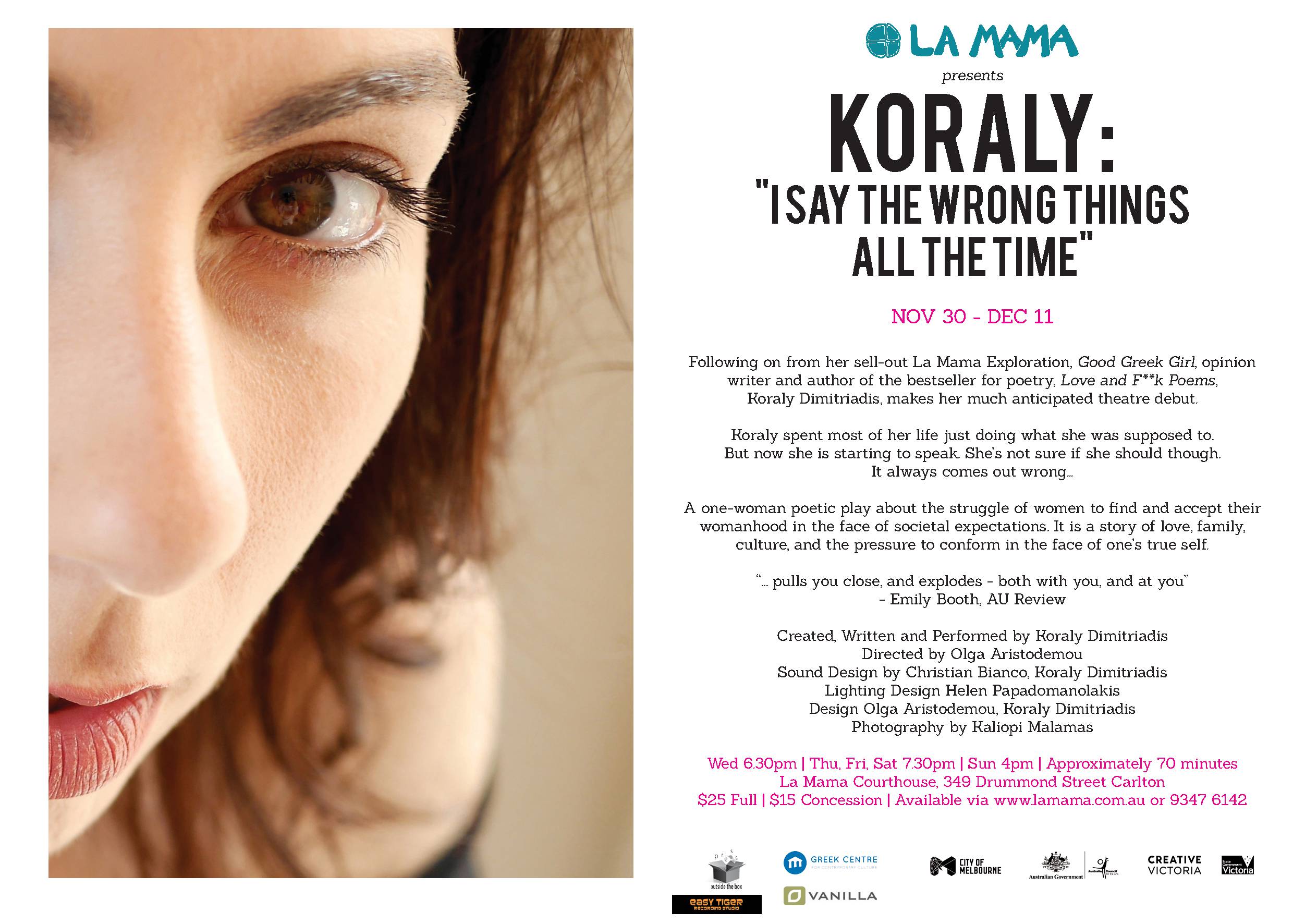 Once upon a time a God believed that he could save an ancient city from ruin by bringing a dead poet back to life. And now the need has again arisen – Our world, our city, our neighbourhood – is in need of poetry and a great poet to save it. A leader, an inspirer, an orator.
A unique theatrical take on Aristophanes' ancient Greek masterpiece 'The Frogs', Irine Vela has assembled an impressive array of performers and musicians to reveal the power and limitations of words and to wrangle the timeless question – Can the spoken word move and inspire. Can it change anything?
Following its sell out debut season in Melbourne Writers Festival (2014), and a season at Darebin Arts Centre (2015), poetic license returned to 45 Downstairs in 2017 again selling out shows. Produced by Outer Urban Projects, the cast included Irine Vella, Rod Quantock, Grace Vanilau, Ileini Kabalan, Koraly Dimitriadis, Maryanne Sam, Piri Altraide, Genevieve Fry (solo harp), Kevin Nugara aka Spitfire, Dante Sofra and musicians Mulaim Vela and Pascal Latra.